Hall Trigger Design: The 9013 Pro game controller upgrades the linear trigger to a Hall trigger, so in the game, your operation and control will be more delicate, and the lifespan of the trigger will also be extended
Long-lasting Battery Life: The upgraded 600mAh lithium battery of the 9013 Pro game controller can provide up to 8-10 hours of gaming time, so you don't need to worry about battery depletion during intense gaming; Charging can only be completed in 2-3 hours.
Enhanced Compatibility: The EasySMX 9013 Pro wireless gamepad is highly compatible with Windows XP/7/8/8.1/10/11(Win 11 Business Edition can't), PS3, and Android or iOS phones support. You can easily connect and start playing your favorite games without any hassle.
Stable Wireless Connectivity: Thanks to the Bluetooth and 2.4GHz wireless connection technology, you can enjoy a stable and lower latency gaming experience with a range of up to 10 meters (32.8 feet). You can play comfortably without worrying about signal interference or data loss.
Immersive Gaming Experience: Featuring an asymmetric vibration motor, the gamepad provides realistic and immersive feedback with strong and subtle vibrations for various gaming scenarios such as headshots, explosions, and collisions. You can feel every action in the game as if you are right there in the game world.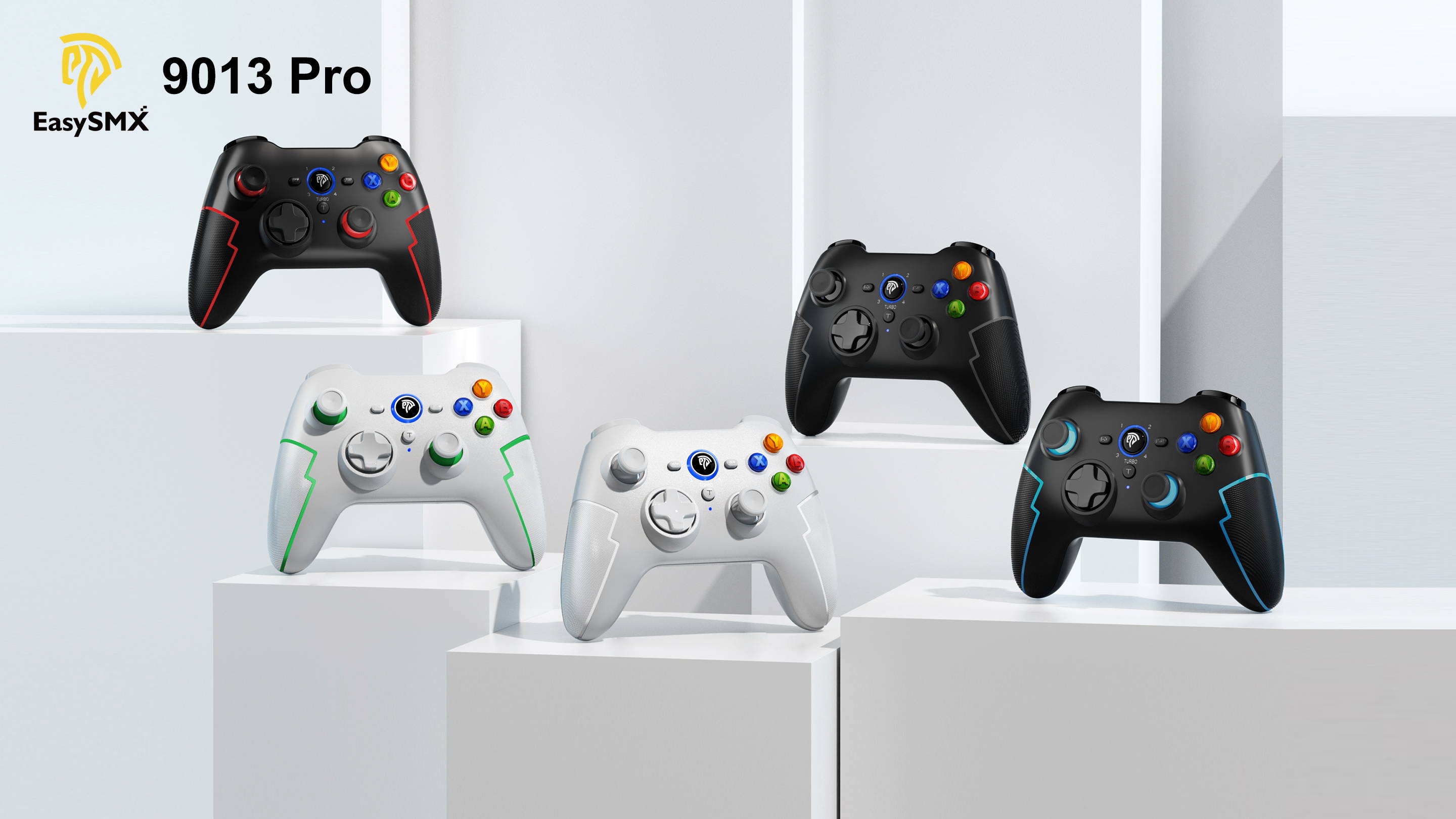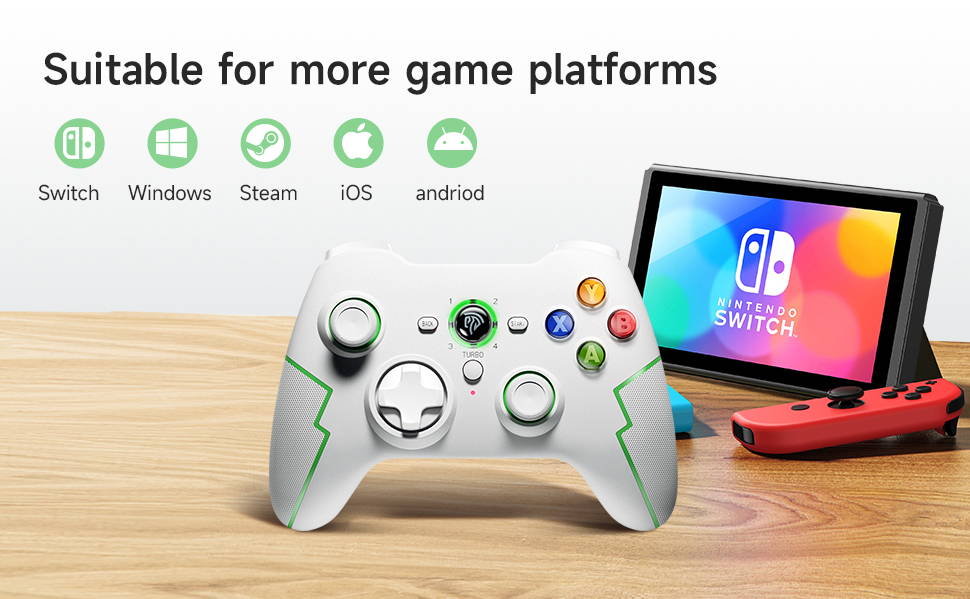 Compatibility Platform Increase
EasySMX 9013 Pro can now be used on iOS phones, in addition to Windows XP/7/8/8.1/10/11 (not available in Win 11 Business Edition), PS3, and Android. (Please note that the phone system version is too low to use)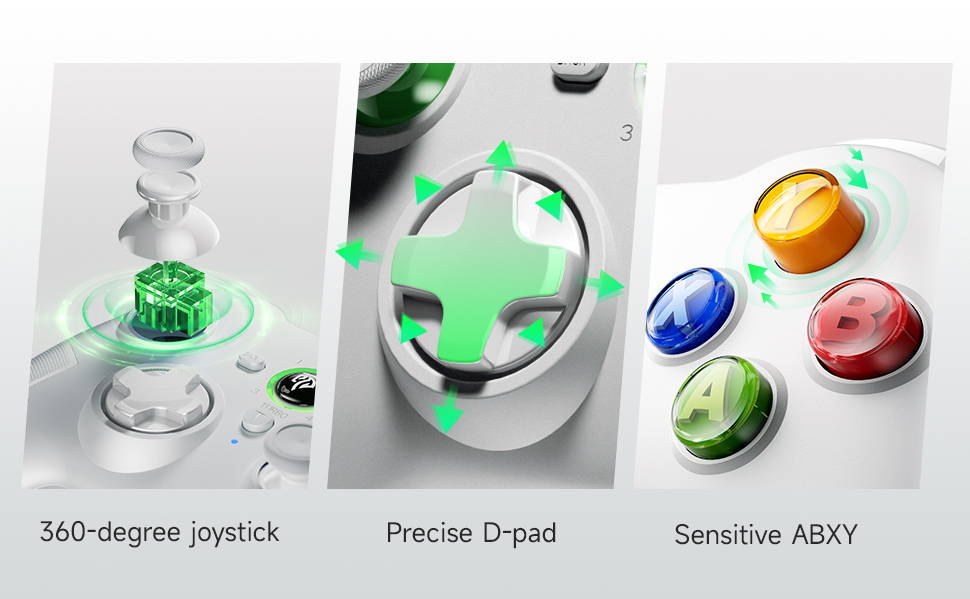 The EasySMX 9013 Pro wireless game controller further enhances the delicate feel of the product, making it more comfortable to hold. The Turbo key can be set as a continuous function to quickly trigger buttons.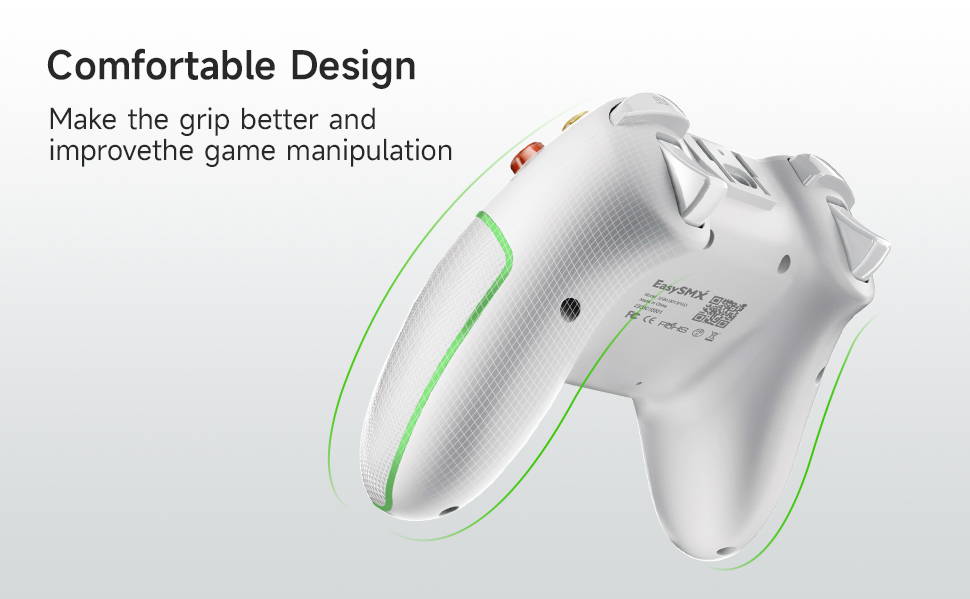 The gamepad is designed to fit the natural curve of your fingers, the grip area is covered with a layer of laser textured soft packaging material, providing a comfortable grip and anti slip effect, and the gamepad will stays clean.
1 x EasySMX 9013 Pro wireless controller
1 x USB receiver
1 x Charging cable
1 x Instruction manual
What is the price of EasySMX 9013 Pro Wireless Game Controller With Hall Trigger in Bangladesh?
The price of EasySMX 9013 Pro Wireless Game Controller With Hall Trigger in Bangladesh is 3,000 TK. You can buy this from Gadget Nova's physical shop or online through the website.