96% COMPACT HOTSWAPPABLE KEYBOARD WITH TTC GOLD PINK V2 SWITCHES
Being compact by shortening the home clusters from a full-size keyboard, Royalaxe adopts the 100-key layout to make the R100. This layout is 10% smaller than the 104-key keyboard in size, but still remains the necessary keys for daily use. The keyboard comes with TTC Gold Pink V2 switches, which are linear with the operating force of 37g. Equipped with hotswapple PCB, the keyboard is compatible with 3-pin and 5-pin switches without soldering issues!
TRIPLE MODES: TYPE-C WIRED, BLUETOOTH 5.0 & 2.4GHZ AVAILABLE
The Royalaxe R100 supports connection via Bluetooth or 2.4GHz for wireless connectivity, or with the included Type-C USB cable. The modes can be easily toggled by the rotary scroll knob on the top right corner. With Bluetooth 5.0 and 2.4Ghz, it easily connects seamlessly with your devices within 10 meters. The keyboard is also easily switched among the Win and Mac modes by the orange switch above the numpad.
PBT KEYCAPS & SILICON PADS FOR SOUND DAMPENING
Like other keyboards in the same series, Royalaxe R100 uses high-quality PBT keycaps to fulfill a great typing experience. The AEK profile is a sculpted shape but a little lower than the SA profile, still offering an ergonomic typing angle. Compared with ABS keycaps, the PBT key shows a more durable and oil-resistant feature. As for presenting better typing sounds, the keyboard is inserted with silicon sheet to dampen the sound as well as to weight the keyboard. You can also feel a thocky sound when typing this keyboard!
3000MAH BATTERY CAPACITY & AMAZING RGB BACKLIGHTS
With the built-in 3000mAh battery, the keyboard of Royalaxe R100 can not only support steady and stable wireless signal transmitting, but also can last for 250 hours without lights, and 10 hours with lights on. The RGB module can support colorful backlights up to 18 light effects, and 4 extra effects that can be found in the driver.
ROYALAXE R SERIES
Royalaxe R series derives from gaming, which can be traced from the color schemes of Galaxy Wandering, Lava Fortress and Deep Sea Whale. Grouped with different gamers, Royalaxe fully understands how important a mechanical keyboard to gamers and what features most typists are searching for. With both nice designs and popular features, Royalaxe R series is presenting keyboards to be pleasing in visual and typing.
Specifications for TTC Gold Pink V2 Switch
Type: Linear
Operating force: 37±5gf
Pre-Travel: 2.0±0.3mm
Total Travel: 4.0±0.3mm
Lifespan: 100 million times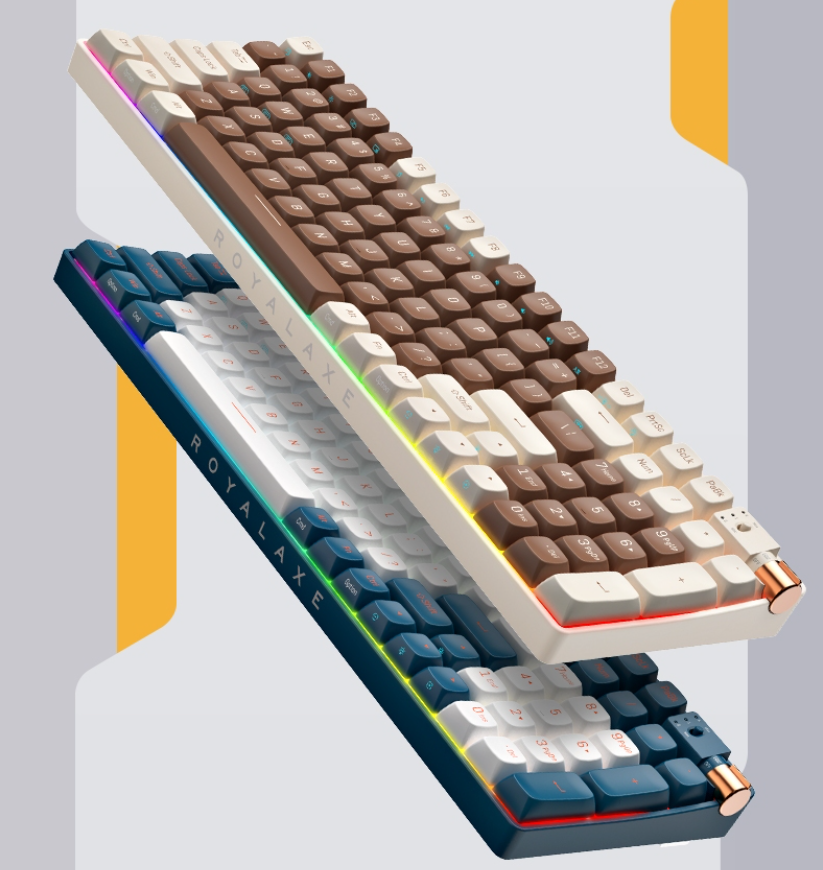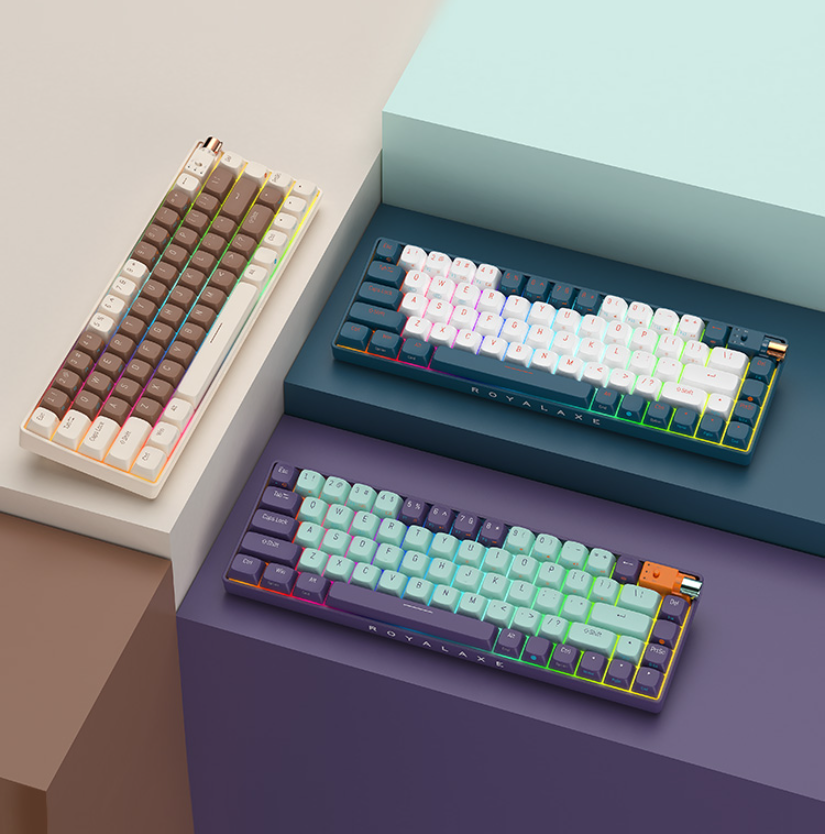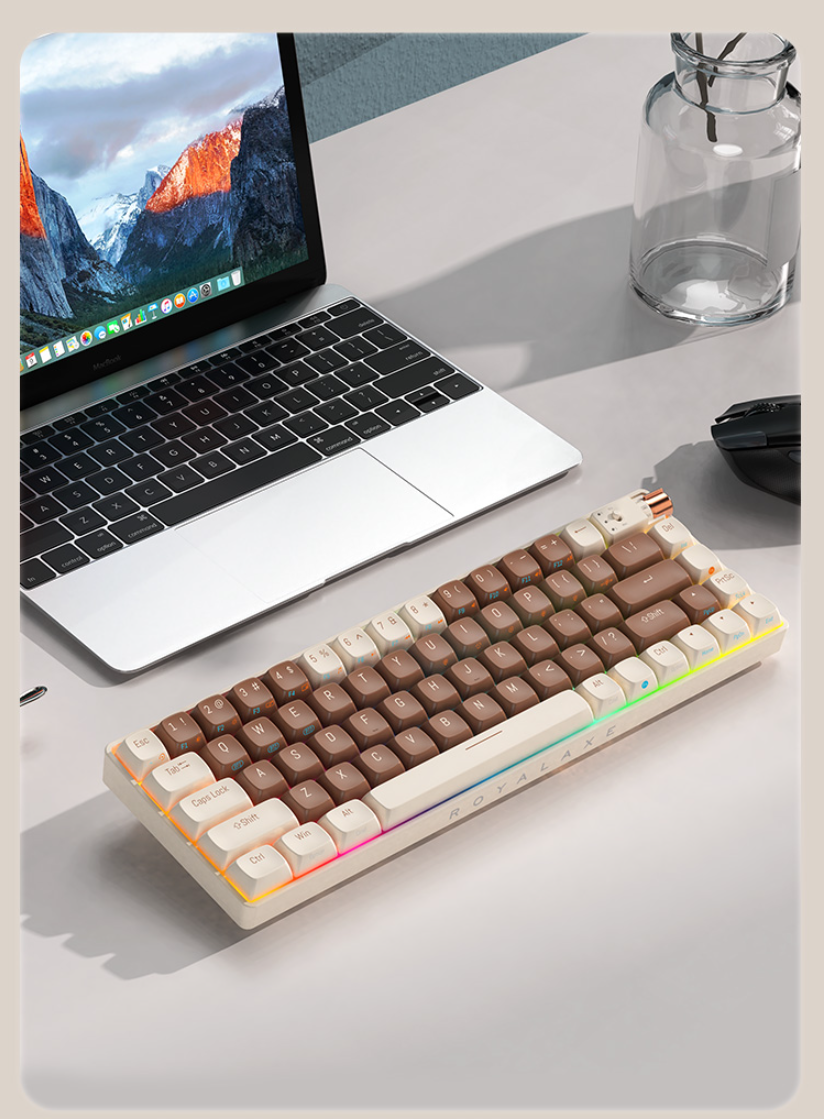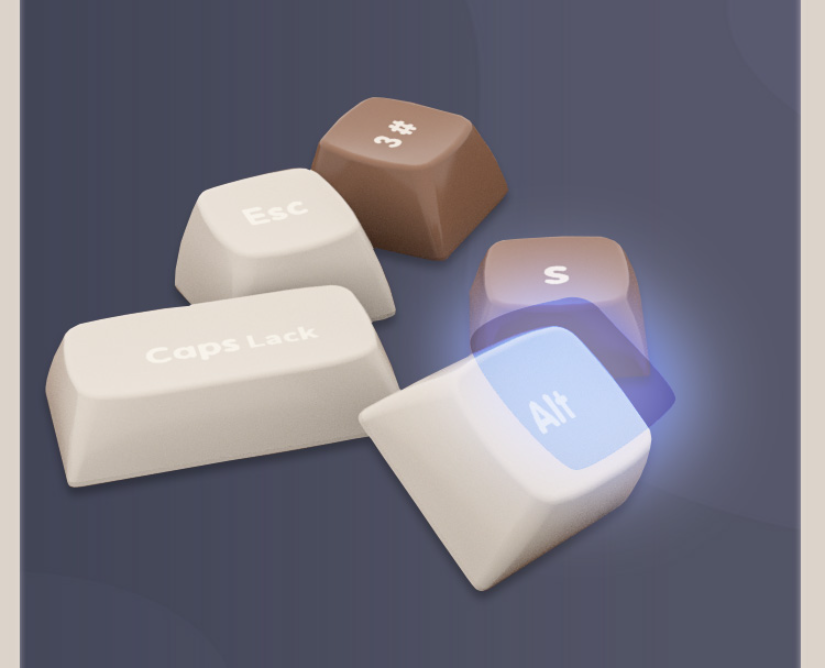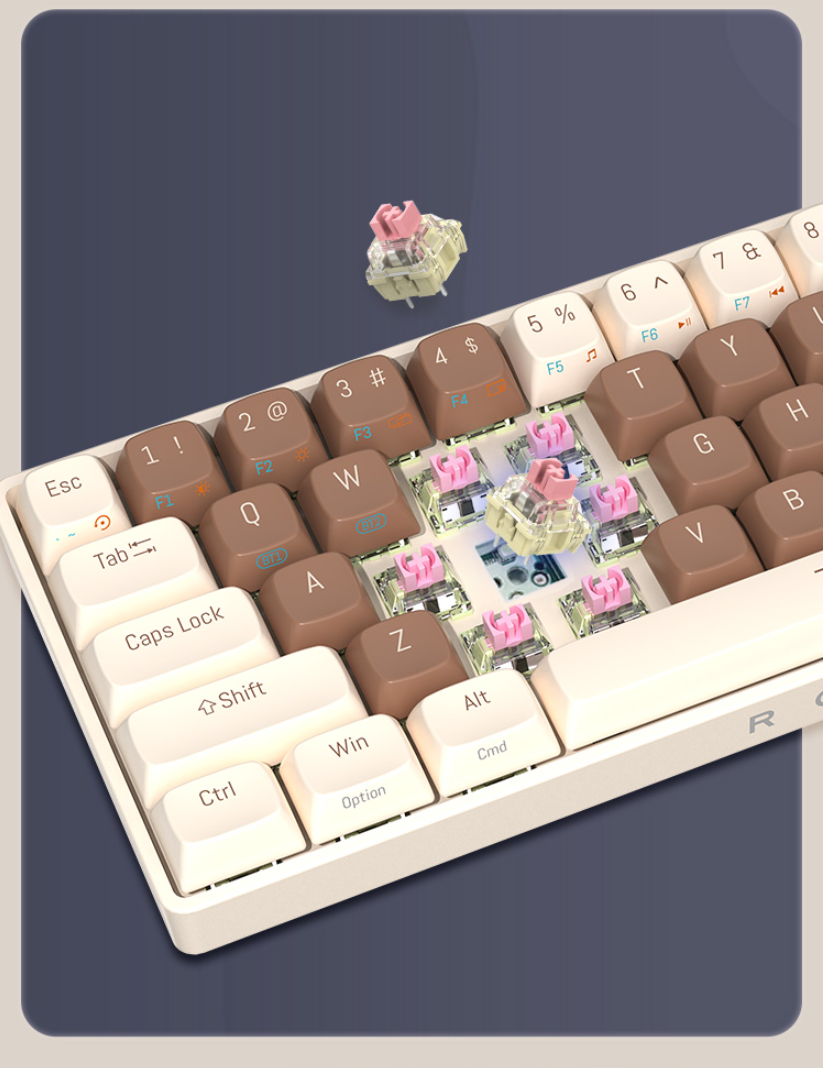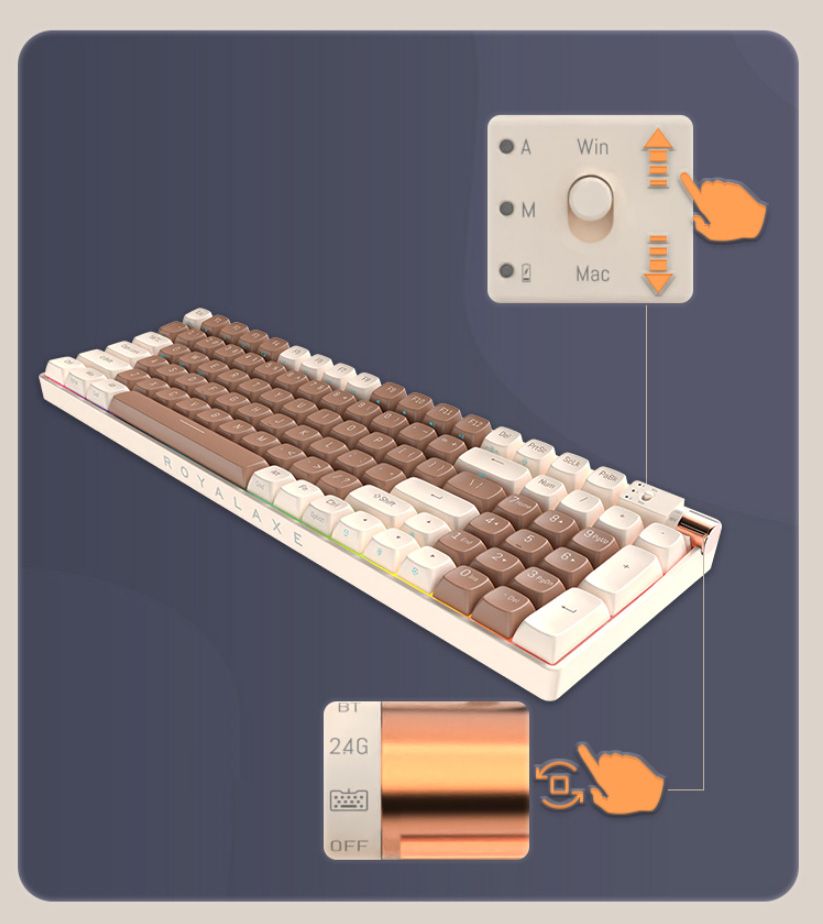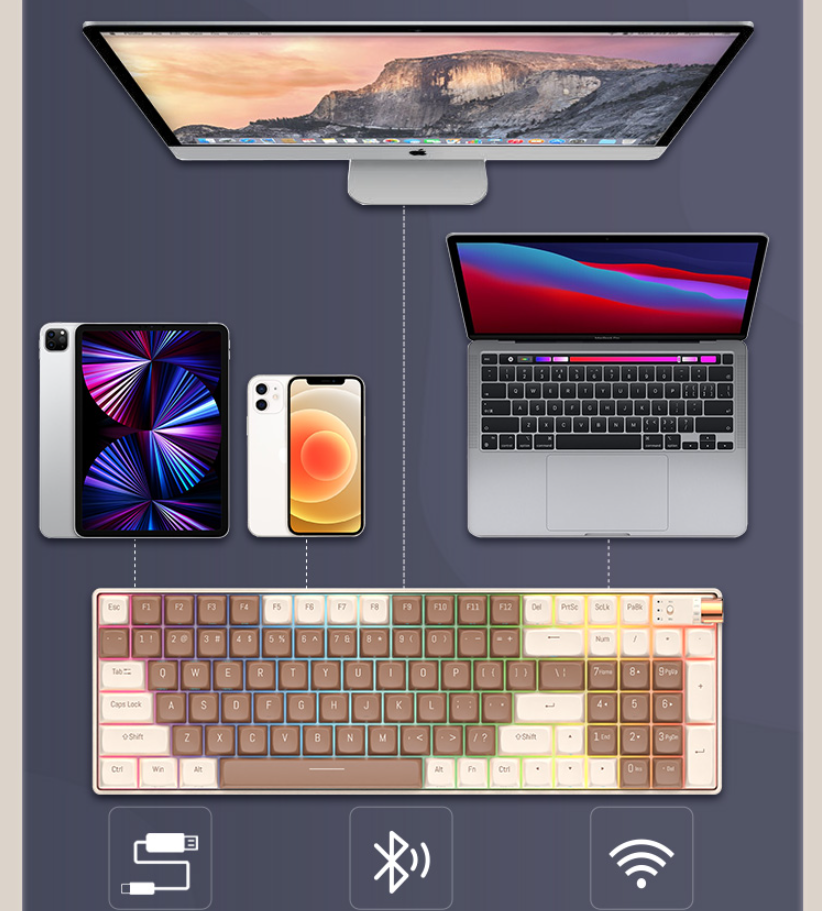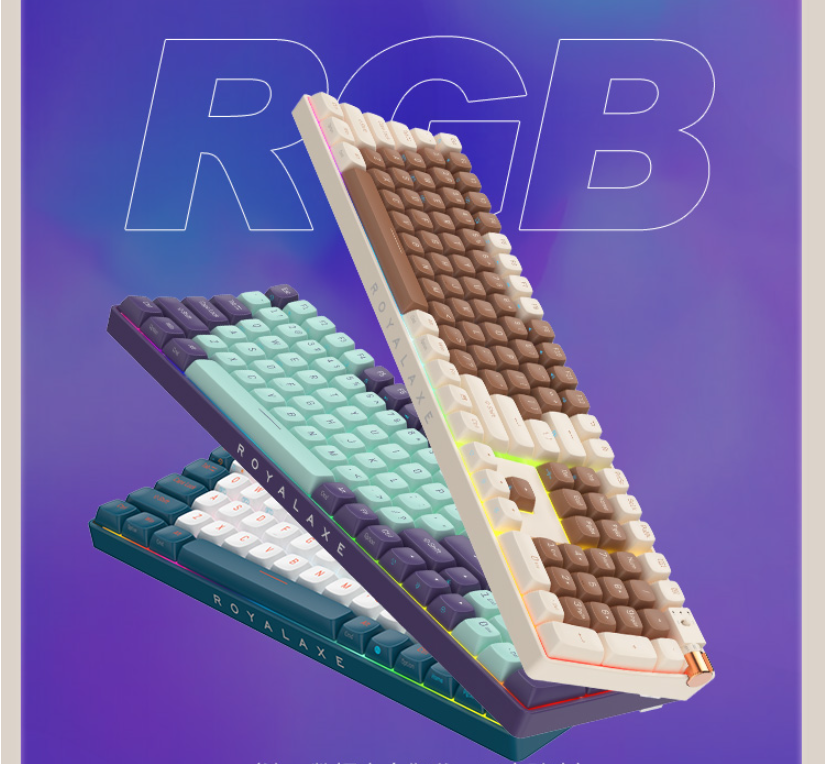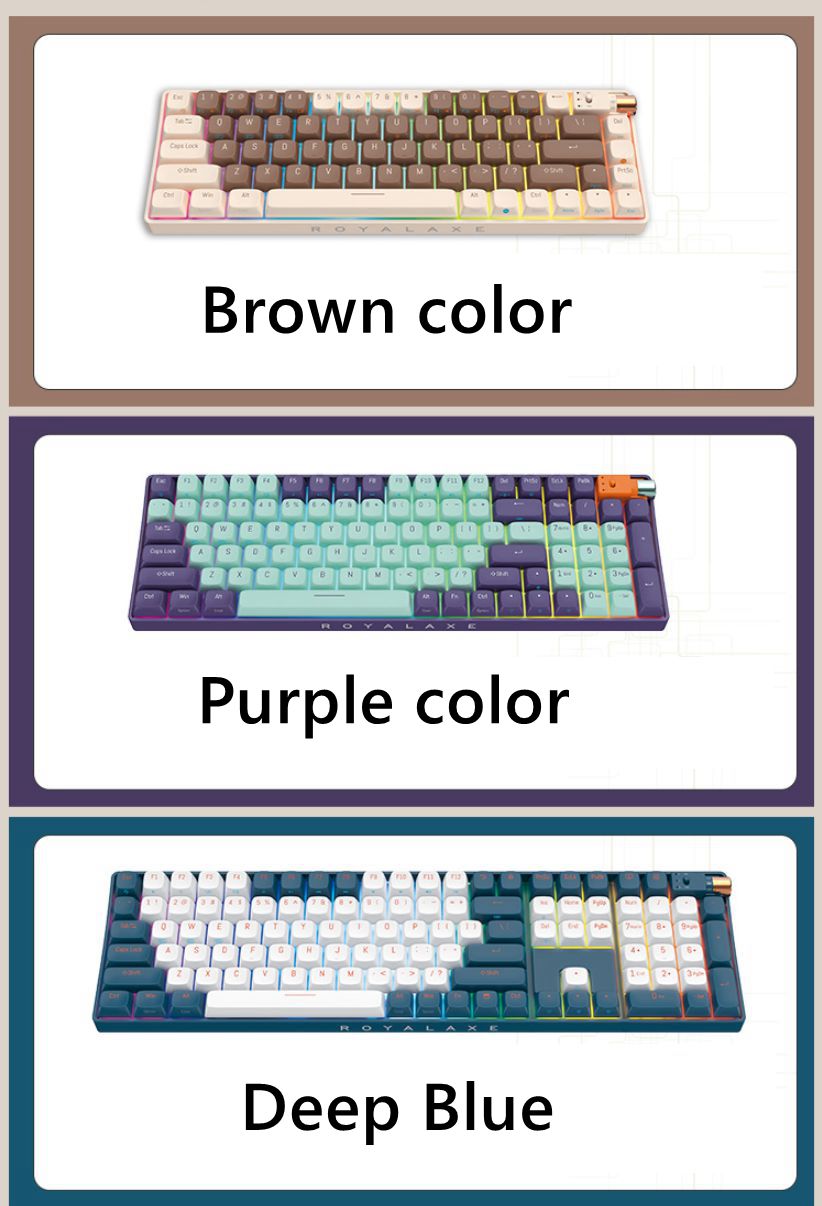 What is the price of Royalaxe R100 Tri-Mode Wireless RGB Mechanical Keyboard in Bangladesh?
The price of Royalaxe R100 Tri-Mode Wireless RGB Mechanical Keyboard in Bangladesh is 7,500 BDT. You can buy this from Gadget Nova showroom or online through this website.