Akko CS Series
Wine Red(Hand-lubed)
_
Type: Linear

End Force: 43gf ± 5gf

Total Travel: 4.0 – 0.5mm

Pre-Travel: 1.9 ± 0.3mm
Tactile Position:N/A

Tactile Force:N/A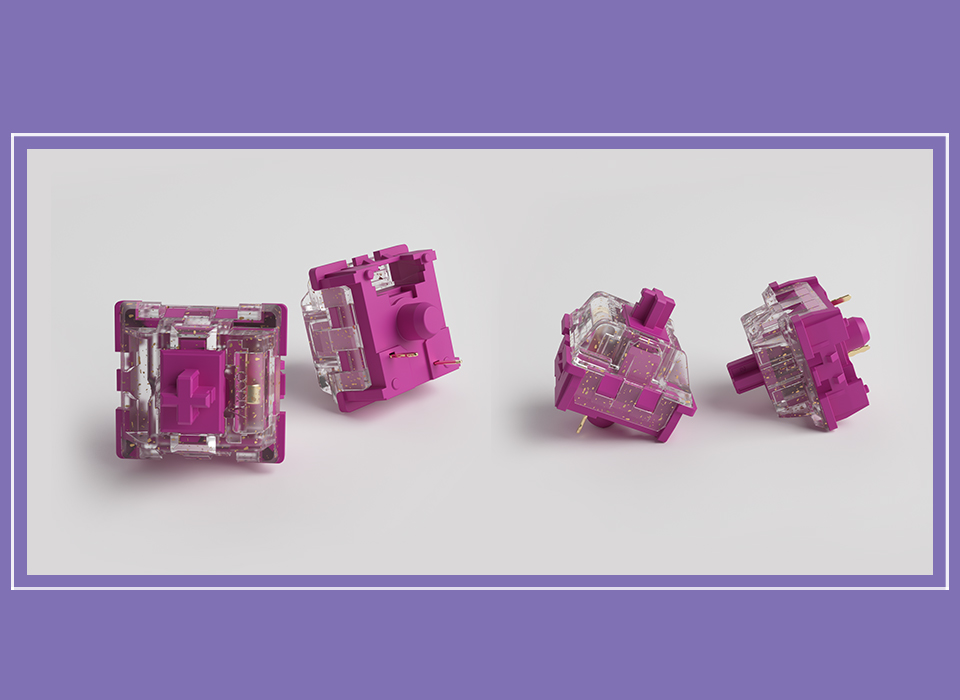 About the Standard of Akko Factory-lube
_
The standard "factory-lubed" switches will have pre-apply lubes on the following parts: 1) bottom housing stem rails, 2) spring, 3) stem and 4) spring cylinder.
Factory-lubed switches can be further categorized as machine lubed and hand lubed.
The technology of machine lubrication is not yet well developed and thus the amount of lube applied on every switch cannot be consistent. This could sometimes cause the switches to be overlubed with spillage. On the other hand, the lubes applied by hand lubrication will be more uniform and controllable, with comparably higher labor costs.
In some scenarios, "factory-lubed" means that the switches are being briefly lubricated during manufacturing. Therefore, we want to clear up a bit about the difference below and it is important to be 100% transparent for customers on what they would get.
Akko's Recommendations for Lubing Switches:
_
Everyone has their own preferred feelings for typing. The factory-lubed version can effectively reduce the pings/noise and increase typing smoothness. However, the application of lube will alter the original typing experiences on the "raw and dry switches". And the amount of lubricant applied is also a matter of personal exp