E-Yooso Z686 is the most hyped keyboard in Bangladesh mechanical community. It has gained a lot of users and so many positive reviews. We will discuss it today, does it worth the money?

The E-Yooso Z686 RGB Mechanical Keyboard is a great choice for gamers and typists alike. It offers a great balance of features and performance, making it a great all-around keyboard. The RGB lighting is especially impressive, with 16.8 million colors and multiple lighting modes to choose from. The keyboard also features anti-ghosting technology, allowing you to press multiple keys at once without any issues. The keys themselves have a great tactile feel and the overall build quality is excellent.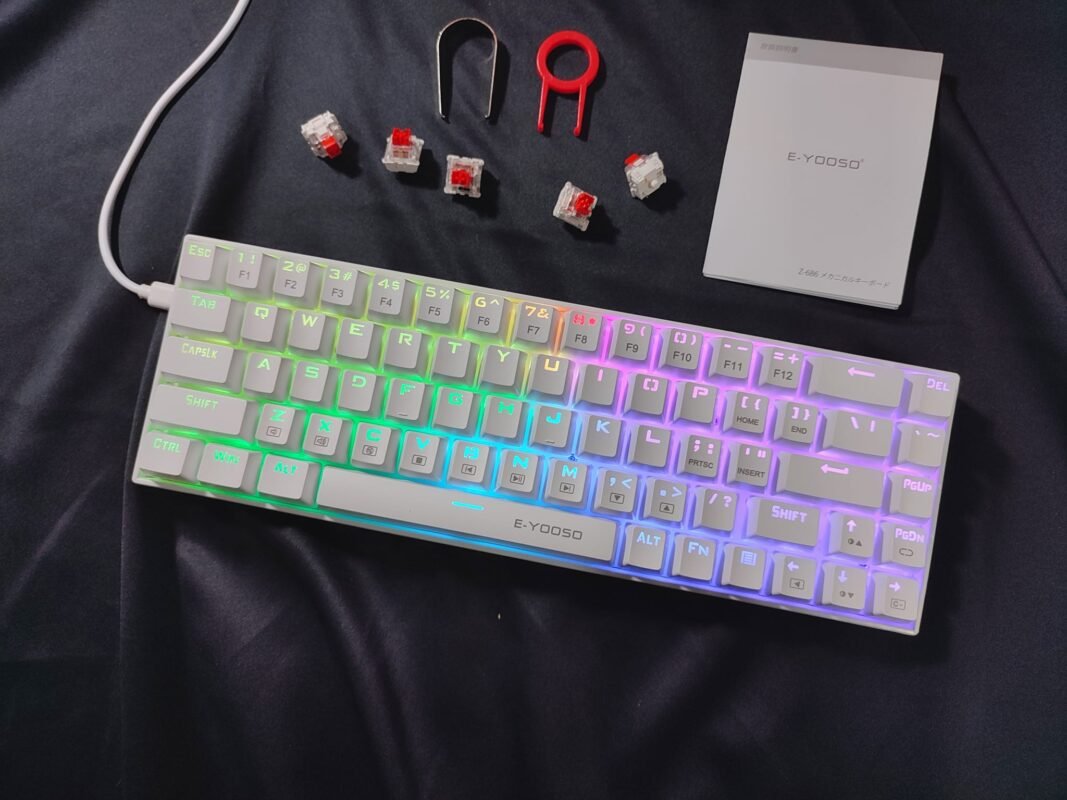 Here are some features of this keyboard:
1. N-key Rollover: The E-Yooso Z686 RGB Mechanical Keyboard features full N-key rollover for a fast and accurate typing experience.
2. RGB Backlighting: With 16.8 million color options, the E-Yooso Z686 RGB Mechanical Keyboard lets you customize the look of your keyboard with stunning RGB lighting.
3. Durable Design: The E-Yooso Z686 RGB Mechanical Keyboard is constructed with a durable aluminum alloy frame and offers a spill-resistant design to protect against accidental liquids.
4. Ergonomic Design: The E-Yooso Z686 RGB Mechanical Keyboard features an ergonomic design with a tilt and adjustable feet, allowing you to customize your typing experience.
5. Programmable Keys: The E-Yooso Z686 RGB Mechanical Keyboard allows you to customize the keys according to your own needs, making it easier to access your favorite commands and shortcuts.

The RGB of this keyboard is super bright and it also has software support. In the software you will find a music sync effect, if you select it the RGB of the keyboard will react to your computers music. Whice is so dope.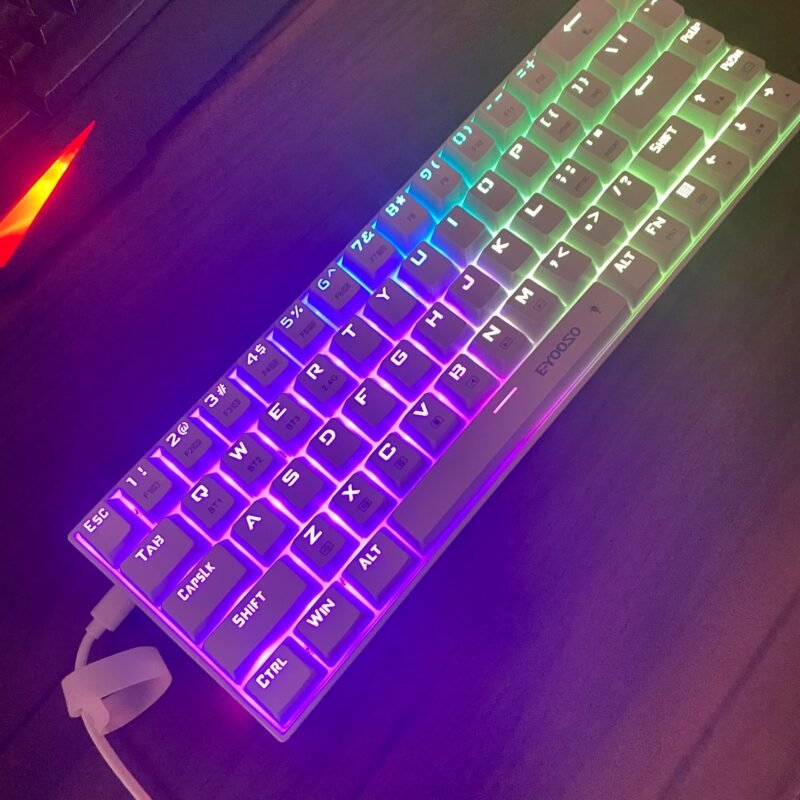 So In my opinion the Z686 Mechanical keyboard worth all the money. If you want a 65% keyboard you can definitely go for it.

is E-yooso a Good brand?
If you're in the market for a new keyboard, you've probably heard of the E-yooso brand. This is a relatively new company, but it's quickly becoming a popular choice among gamers and typists alike. But is E-yooso really the best keyboard for your needs? The truth is that E-yooso keyboards are well-made and have many features that make them stand out from the competition. For starters, they have a mechanical design, which means that they offer great tactile feedback and a satisfying click when you press down on the keys. This makes them great for gaming as well as typing. Additionally, they come with customizable backlighting, so you can choose the colors and patterns that best suit your style. Another great feature of E-yooso keyboards is their durability. They are made with high-quality materials that are built to last, so you know your purchase will be an investment. Plus, they come with a generous warranty, so if anything does happen to your keyboard, you'll be covered. In terms of price, E-yooso keyboards are fairly affordable. They are definitely not the cheapest option on the market, but they offer excellent value for money.

What is the price of -Eyooso Z686 RGB Mechanical Keyboard?
The current price of E-yooso Z686 RGB Mechanical Keyboard is 3200TK only. You can get It from Gadget Nova in Bangladesh, they are the official distributor of E-Yooso Keyboards.